---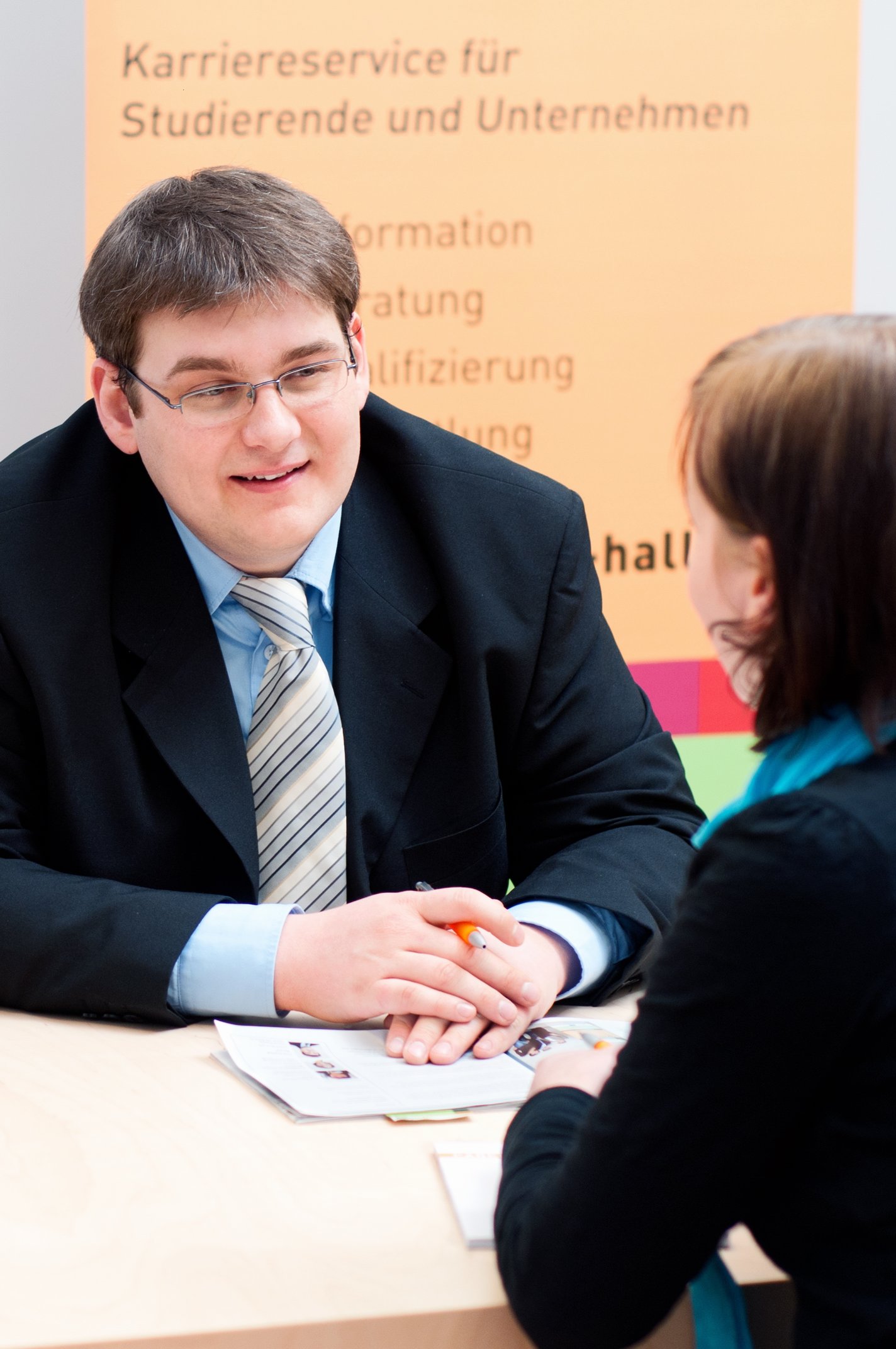 Job Application Documents
Whether it is for an internship, a stipend or the career entry - the application documents are quite similar and work on the same principle. In the following, we have gathered some relevant tips for you. Please keep in mind: nothing is set in stone and all of these are recommendations.
For individual questions of detail, please contact us for a personal consultation.
We also offer a regular crash course on job application documents - once per semester it is in English.
The Composition
This is an overview of what should be part of a job application and what might be added to it. There will be more detailed information about the individual aspects in the following.
What does a job application include?
What does a job application include.pdf (322,6 KB) vom 27.08.2013
The Covering Letter
The covering letter is the formal opening of the job application documents. The applicant introduces himself, his motviation, and qualification in a concise form on one page. It is important to give precise information, e.g. "during my internship in the marketing department of company XY..." and not leave the reader in the dark with phrases like "I gathered a lot of experience in a multitude of internships".
Checklist covering letter
Checklist for the covering letter.pdf (75,4 KB) vom 26.08.2013
Action verbs for your covering letter
Action Verbs_Columbia.pdf (23,8 KB) vom 26.08.2013
The Cover Sheet
A cover sheet enables you to take the information about your person from your CV, the benefit being more space for your experiences on the CV and a special focus on your person and your foto.
The cover sheet is optional and not a must-have!
The CV
Your CV or resume gives relevant information about you and your professional background. Similar to the covering letter, the CV can be seen as a first sample of your work. The reader gets an impression on how the applicant handles and processes information.
Tips for your CV
Tips for your CV.pdf (589,2 KB) vom 27.08.2013
Sample CV
Musterlebenslauf_neu_englisch.pdf (99,7 KB) vom 27.08.2013
The Third Page
The third page is a nice way of attracting attention. It is not obligatory but a possible addition which might set you apart from other applicants.
But: It does not work for everyone. Only make use of it if you really got something relevant to say which does not fit in your covering letter or CV.
The third page can be used to
express a special motivation
explain ambiguities in your CV
highlight certain professional skills and abilities
highlight personal strengths and social skills
Index/ Enclosures
Like in your thesis, an index might help the reader to get a better overview of your enclosures.
Enclosures form the end of your application documents and are there to complete, deepen, and confirm your CV.
Important enclosures are:
diploma
certificate of qualification for university matriculation
letters of recommendation/ work certificates
certificates of language skills, workshops, etc.
---
---